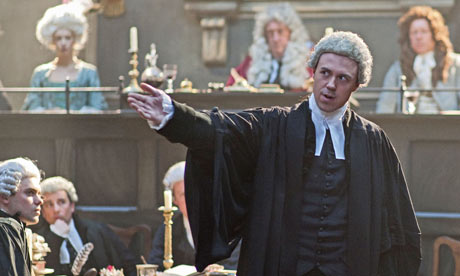 BBC1's Garrow's Law: Tales from the Old Bailey. Garrow would have been on my side
I understand that you may be already aware that complaints had been made, so I just want to confirm that I received five complaints from members of the public all expressing anger with the content of your blog posts relating to the Tumbledown Dick decision and one also alleged undue influence on the planning process itself.
In my capacity as Monitoring Officer I have looked into these complaints and have come to the conclusion that the content of your personal blog is not a matter covered by the Code of Conduct for Councillors which relates only to actions undertaken in a member's official capacity as a councillor.
I have looked into the other matters raised and have concluded that there is nothing to suggest that you acted other than in accordance with recommended practice, and of course you are not a member of the Development Control Committee so took no part in the decision made.
I have now informed the complainants that we will not be taking any further action in respect of these complaints.
Solicitor to the Council and Monitoring Officer